Welcome To All Florida Keys Travel !
Dreaming of a luxurious vacation villa in Key Largo or Islamorada? Fantasizing about a waterfront rental property with amazing ocean views in Key West or Marathon? Want a canal-front retreat on Tavernier or a family-friendly getaway in Duck Key? Then you're in the right place because All Florida Keys Travel is here to transform your vacation dreams into reality!
In our vacation properties, you'll wake to stunning sunrises, accompanied by refreshing ocean breezes. Spend your days relaxing on the sugar-spun sand, your senses lulled by the hypnotic waves and gentle Florida sunshine, before browsing the boutiques, unwinding the Key's many spas, and enjoying eclectic cuisine. If you're feeling adventurous, explore the Keys' world-class golfing, sport fishing and water sports, from snorkeling and scuba diving to sailing and jet skiing.
No matter what you're seeking, we've got the luxury vacation rental to meet your needs and provide the ideal home base for your unforgettable Florida Keys getaway. In fact, we're so committed to providing you with the perfect setting for your dream vacation that we refuse to recommend a property until we've personally inspected it first.
Let us help you find the right vacation property for your unique Florida Keys experience! Explore our luxury rentals to find the perfect place in paradise and relax in the confidence of knowing that we've inspected all of the properties in our database. Click here or call us at 305-853-1111 to find the perfect rental home for your vacation today!
Florida Keys Blog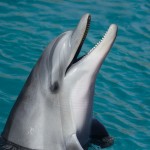 This adventure might be on your bucke